Industrial Bunk Office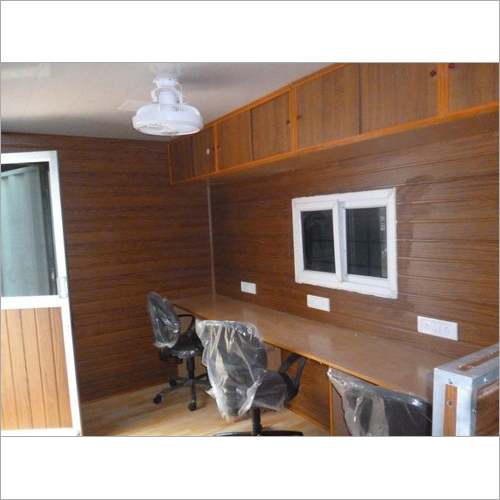 Industrial Bunk Office
Product Description
Industrial Bunk Office offers a unique and practical workspace solution for businesses in need of functional and flexible office space. Inspired by industrial design, this innovative office concept combines the efficiency of a bunk bed layout with a modern and sleek aesthetic. Whether you're a startup, a creative agency, or a remote team, the Industrial Bunk Office provides a productive environment that maximizes space utilization.
FAQs:
Q: What is an Industrial Bunk Office?
A: An Industrial Bunk Office is a workspace concept that features a bunk bed-style layout to optimize space and accommodate multiple individuals within a compact area. It typically includes workstations, storage solutions, and other office amenities, all designed with an industrial-inspired aesthetic.
Q: How does the Industrial Bunk Office maximize space utilization?
A: The bunk bed layout of the Industrial Bunk Office allows for efficient utilization of vertical space. By stacking workstations or desks, it provides ample room for multiple employees, while minimizing the footprint required for traditional office setups.
Q: Can the Industrial Bunk Office be customized to suit specific needs?
A: Absolutely! The Industrial Bunk Office is highly customizable to meet the unique requirements of different businesses. It can be tailored with various workstation configurations, storage options, and additional features such as built-in shelves, power outlets, and lighting.
Q: Is privacy compromised in the Industrial Bunk Office?
A: While the Industrial Bunk Office promotes collaboration and shared space, privacy can still be achieved through thoughtful design elements. Partitions, sound-absorbing materials, and personal storage solutions can be incorporated to ensure a balance between open communication and individual privacy.
Q: What amenities are typically included in the Industrial Bunk Office?
A: The Industrial Bunk Office often includes essential office amenities such as desks or workstations, chairs, storage cabinets, lighting fixtures, and power outlets. Depending on the customization, additional amenities like whiteboards, integrated cable management, and ergonomic accessories can also be included.